Meet Kiesha - Your Esthetician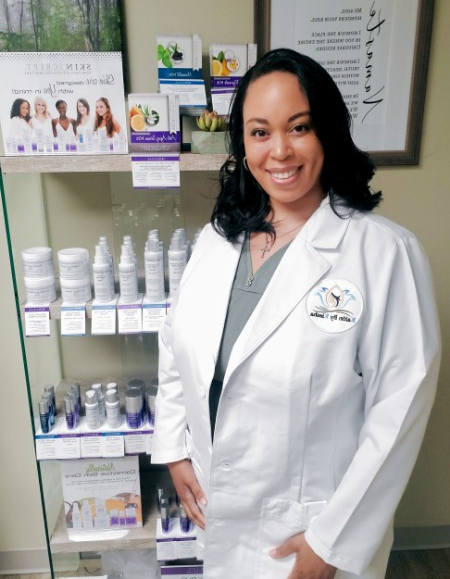 Kiesha M. Butler, LE, MBA, SHRM-CP
Esthetics Salon Owner
&
Managing Advanced Esthetician
Kiesha is the Owner of Esthetics Salon, Kalón By Kiesha, a Holistic Skincare Studio and Wellness Boutique and is a Managing Advanced Licensed Esthetician, NCEA Certified Professional (equivalent to a Master Esthetician license), and graduate of National Beauty College as well as The University of Akron and Columbia Southern University possessing generalist experience with all aspects of skin care.
Kiesha has certifications and training in skin care, body treatments, chemical peels, hair removal, dermaplaning, airbrush makeup, relaxation massage, threading, microblading, ombre brows and eyelash extensions.
With an integrated approach to skincare, Kiesha's philosophy is providing an experience that is more than skin deep by securing the spirit to nourish (the skin & body), empower (the soul), and educate (the mind) to sustain a healthier life. She is passionate about beauty, skincare and wellness and serving her clients.
Kiesha's vision is to redefine beauty as "Whatever Is" capturing the essence of the verse Philippians 4:8. With an integrated approach to skincare, this philosophy of redefining beauty as "Whatever Is" emphasizes that each one of us thinks differently and loves different things, and this is where much of beauty lies. Since beauty is different for everyone, one will recognize beauty only when it aligns with their soul. To this effect, Kalón By Kiesha embodies beautification to provide clients with information, utilizing various tools through treatment that will have them looking and feeling Be~You~tiful and healthier.