Professional Skin Care Lines
Our Professional Skin Care Lines
Kalón By Kiesha carries multiple brands that gives our clients the flexibility to have more options, and more opportunities for a more customized skin care routine offering a diverse selection of products for our clients. It's also safe to say that to ensure our clients have access to the most effective skin care products, sometimes you can't get it all in just one product line. Sometimes you need a second retail line to cover all your bases!
We selected products that are versatile and can be used by women and men. They are not focussed on skin tone or color, but rather skin type. Products to be used should only be chosen based on the skin type of the individual.

Products are physician formulated and tried, true and tested by a team of professionals to help you feel the most confident in your skincare—and your skin.
The Skincare Benefits of Professional Facials (and Why You Should Get One at Least Once a Month)

Bioelements is a complete system of skin care that employs highly active, professional formulas that target your complexion concerns and discourage skin aging. These scientifically advanced products are formulated with the most potent natural botanical extracts, pure essential oils and advanced cosmeceutical ingredients available.
"The Bioelements Professional Formula Integrity
• NO artificial colorants
• NO synthetic fragrance or perfume
• NO parabens, DEA or phthalates
• NO harsh irritants
• NOT tested on animals
• Dermatologist, ophthalmologist, and clinically tested for safety + efficacy
• Scientifically tested results based on consumer perception studies
• Real-world efficacy testing by top estheticians
• Responsible packaging: anti-return air system tubes, recyclable glass, and pinpoint droppers, to prevent oxidation and ensure optimum performance"

Skin Script specializes in corrective skin care for all skin types and ethnicities. Their products contain kojic and arbutin which naturally lighten the skin, and create an even skin tone. In addition, antioxidants, glycolics, retinols, and jojoba help to diminish hyperpigmentation and melasma leaving the skin rejuvenated.
Skin Script is dedicated to beautiful, healthy skin using fresh thinking to deliver the latest in vitalized, youthful looking skin. Skin Script provides a clinical, professional skin care line containing retinols, glycolics, lactics, salicylics and natural lighteners/brighteners allowing us to customize a treatment regimen for our clients' skin conditions.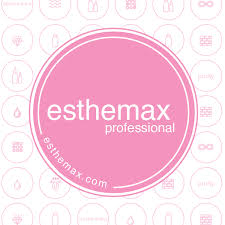 With over 30 years in the professional beauty industry, Esthemax has worked hard to be distinguished for high-quality, innovative, and trend-setting products.
Esthemax are most well known for their peel off mask ranges only available to certified Skin Clinics & Spas. Esthemax has always been a premium & popular choice in the Professional Beauty Industry. Not only are the masks packed with nourishing actives but also new electrolyte technology. In addition to specific skin concerns the entire range targets hydration & water levels within the skin which tends to be an underlying condition in all skin concerns.
With so much brand new technology in the cosmetic chemistry makeup of these masks one wouldn't expect they are also formulated with the highest ethical values including:
Animal friendly
Eco friendly & biodegradable packaging
Certified organic ingredients where possible
With our holistic approach to skincare, Kalón By Kiesha is all about conscious companies using sustainable ingredients & packaging.